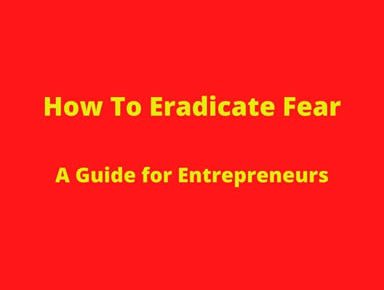 HERE"S A TESTIMONY:
"Thank you Nicole ❤️ for an amazing lesson yesterday. I'm so glad that I attended and so grateful to you to generously offer that class for free.  I'm so excited to get the replay and the resources. I am mustering up all of my confidence, trust, and gumption to take full advantage of the opportunities 🙂
Also excited to stretch into these new abundance affirmations.  I could honestly go on and on about all I got out of the class.  You are so nurturing and empowering and powerful and kind 🙂 and I'm grateful for your guidance and for our connection."
For Immediate Release January 19, 2021
Duane Adams, Associate Director A-B Tech Small Business Center1465 Sand Hill Rd Candler, NC 28715 duanecadams@abtech.edu
The A-B Tech Small Business Center is happy to announce a new interactive webinar in collaboration with Nicole Lee – author, entrepreneur and visionary. How to Eradicate Fear is a guide for any entrepreneur who has had to navigate an environment filled with doubt due to the pandemic, unemployment and the uncertainties of our future.
People's hopes, dreams, desires and aspirations have been covered by the smog of fear, depression and negative influences. Creating a space of authenticity and transparency, without judgment, creates a mindset of hope and ignites the idea of a bright future.
During this program, Nicole will work with participants and discuss ways that they can create that authentic space which is key to forward progress. She will offer visual solutions and tools that entrepreneurs can use to assist with our current times. Realistic, actionable and successful growth strategies will also be discussed.
This virtual program will be hosted via the Zoom platform on Wednesday, February 24 from 3:00 pm – 5:00 pm.
Please visit https://bit.ly/3irznBX to register. About the A-B Tech Small Business Center The A-B Tech Small Business Center (SBC) is part pf the statewide Small Business Center Network (SBCN), a community college-funded initiative with a vision to foster and support entrepreneurship, small business, and economic development in local communities across the state.
Whether you are exploring entrepreneurship, or you are an experienced business owner, the Small Business Center is a valuable resource for small businesses in Buncombe and Madison Counties.
Please visit www.abtech.edu/sbc for more information. About Nicole Lee Nicole Lee is a mother, published author, Counselor to the Entrepreneur, and Founder of the Warrior Moms Project. She has advanced knowledge of Universal Law coupled with the business success strategies, personal goals and spiritual tools that are needed to enhance one's life. Please visit https://nicolelee.me/ for more information.